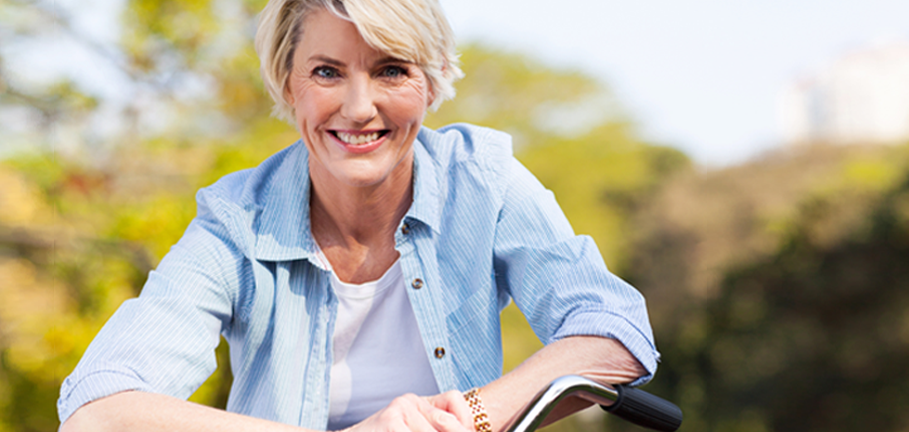 Did you know that menopause can trigger higher cholesterol levels? The good news is that making positive changes to your lifestyle and diet can really help to lower cholesterol and help maintain your heart health.

During menopause, a women's oestrogen levels drop, triggering a number of changes to the body – most of which aren't obvious.

Raised LDL (bad) cholesterol during menopause is one such effect. It is also very common – affecting nearly 1 in 2 women aged 55+, so make sure you ask your doctor to check your cholesterol levels next time you visit.
You can take control
Unlike a lot of the other symptoms that are experienced during menopause, raised cholesterol is something you can control. Start by asking to have your cholesterol checked next time you visit the doctor.

This website is full of tips, diet and lifestyle advice on how to lower your cholesterol.


Source: Taylor Nelson Sofres for Unilever. Survey of attitudes to the menopause and cholesterol. August 2007