Flora pro-activ low fat spread contains plant sterols that help lower your cholesterol in a different way to cholesterol medication, like statins or fibrates: statins work in the liver, while sterols work in the gut. By combining a healthy lifestyle with sterol enriched pro-activ with cholesterol medication like statins, you can lower your cholesterol by up to 40%.

The chart below shows the cumulative cholesterol-lowering effect of combining a healthy diet and lifestyle with sterol enriched products such as Flora pro-activ and cholesterol lowering medication.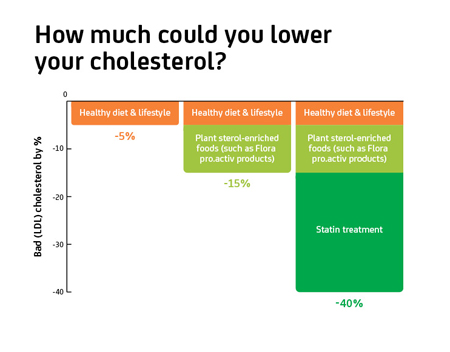 Remember – always talk to your GP about what combination of treatments is best for you.